Daily archives for
June 5th, 2012
Take for instance the 1985 Finals. In the Celtics' Game 6 loss, they scored only 100 points, the lowest total for either team in the series. In Game 1, the Celtics had set the benchmark for 3-point shots taking 9 and making 7 (77.8 percent). Both teams focused on creating and taking high-percentage shots, which kept the 3-point attempts [...]
(CBS/AP) LOS ANGELES – After withdrawing all previews for "Neighborhood Watch" after Trayvon Martin was killed in Florida earlier this year, Fox is changing the movie's name to "The Watch." via "Neighborhood Watch" film gets title change – Celebrity Circuit – CBS News.
Neighborhood Watch changed it's name, as the trailer was shown just a second ago on TNT. http://voices.yahoo.com/unfortunate-coincidence-11234568.html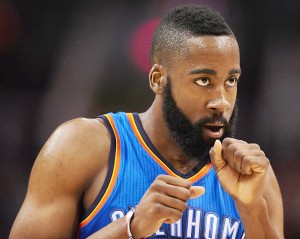 Thunder James Muthafucka made a big shot every time the Thunder needed it down the stretch. Including "the 3," he scored 12 of his 20 in the 4th.